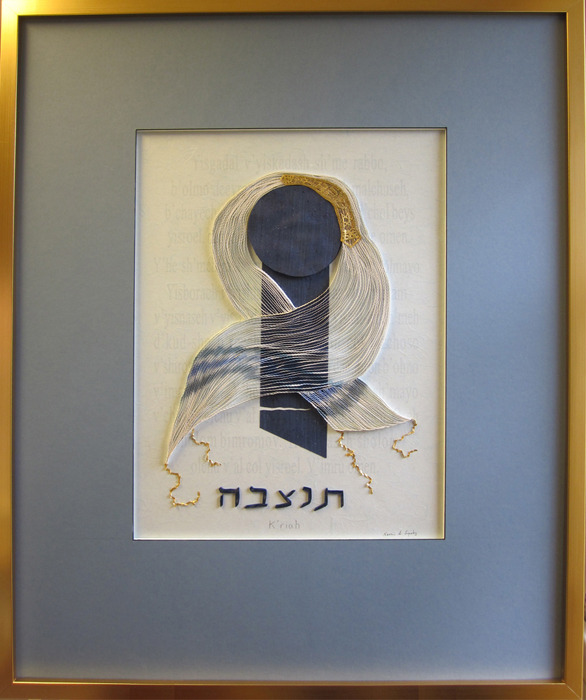 This was a commission for the Shalom Memorial Chapel in RI,  requested by Michael Smith, the owner, and his wife Marilyn.   Marilyn suggested the kriah theme; that is the ribbon mourners tear and affix to their clothes, rather than rend their real clothes.  It is worn every day of the 7-day mourning period, except for the Sabbath.  Marilyn also wanted it to work with the original art that was already in the chapel. 
The dark ribbon is draped with a swirling tallis, with a 23k gold-edged "ataret", or collar.  The transliteration of the Kaddish, the "Orphan's Prayer", is printed very faintly on the pale blue background.
This was the largest piece I have ever made, about 32 x 40. 
The Smiths were very pleased with the result.