There has been a lot of rain, and the Pawtuxet River that runs by my building is high and strong.  But today I saw a purple hyacinth, so spring is coming. 
I just learned that three pieces of my artwork were accepted for an upcoming show at the Sherwin Miller Museum of Jewish Art in Tulsa, OK.  I will be sending my new Jewel Hamsa, (Editor's Note: this piece sold at the exhibit.)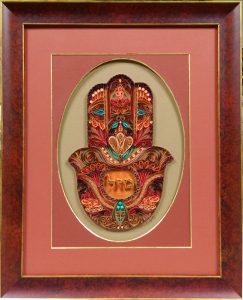 Hashkiveinu (Hide Us) ,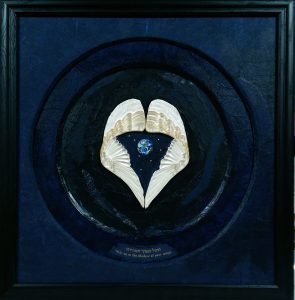 and Song of Songs.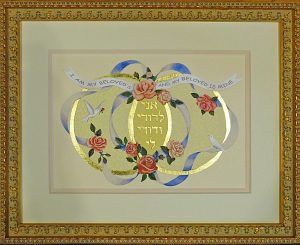 I also got the happy news that I am invited back to the West Coast Art & Frame Show to teach again next year!
Speaking of the WCAF, while there I found a wonderful new frame for my Hineni print.  I will be using it from now on.
April 8, 2017