The Society of Gilders held its biennial conference in Chicago, June 1-6.  We were hosted by Loyola University Chicago, and that was a wonderful experience in itself.  Everyone thought it was one of the best conferences we've had.  The grand finale was a chartered bus trip to Pontiac, IL for the dedication of the Museum of the Gilding Arts.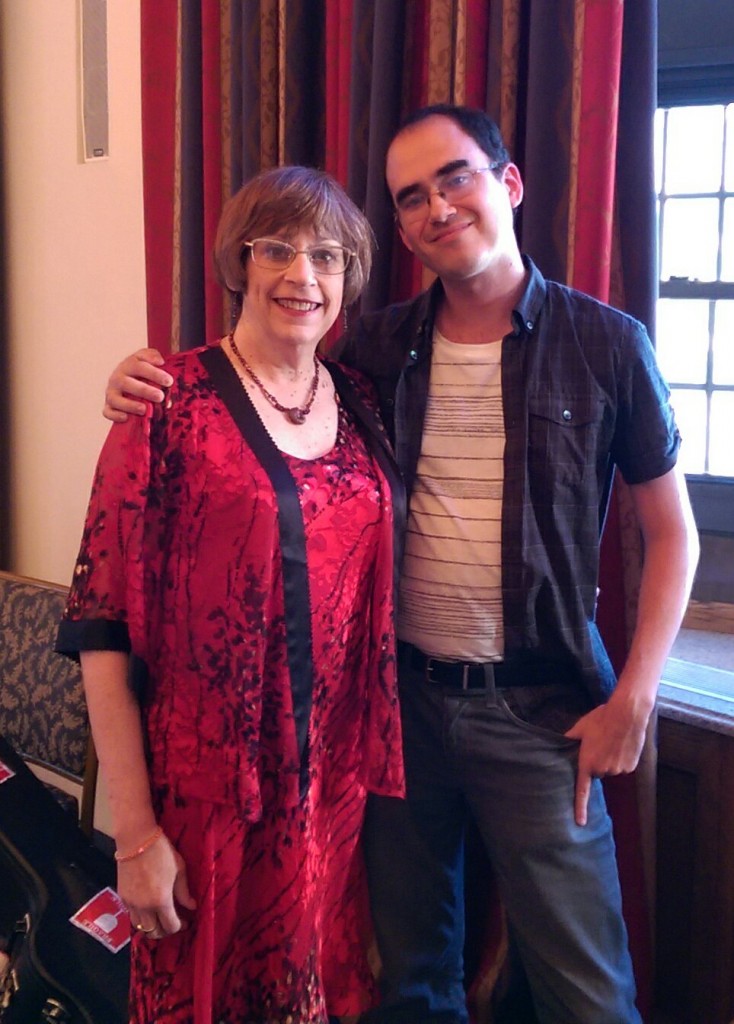 Guitarist Aaron Geller, who is also my nephew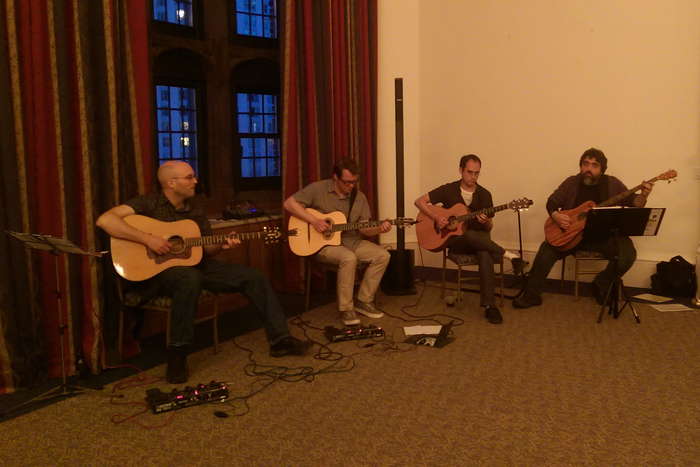 Here is the ribbon-cutting at the Museum on Saturday.  To my right is Mayor Bob Russell,  and next to him are Mr and Mrs Robert Swft, who donated the contents of the Swift gold-beating factory, the original impetus for the Museum. At the far left are Peter Miller and Annie Lemarie, who were really responsible for originating, designing, and bringing the Museum to life.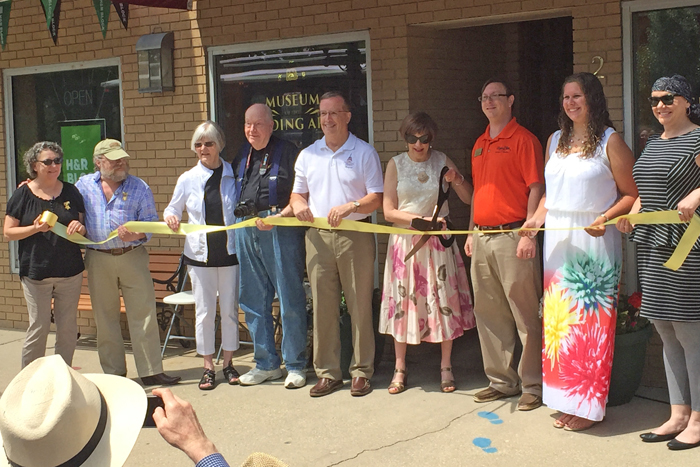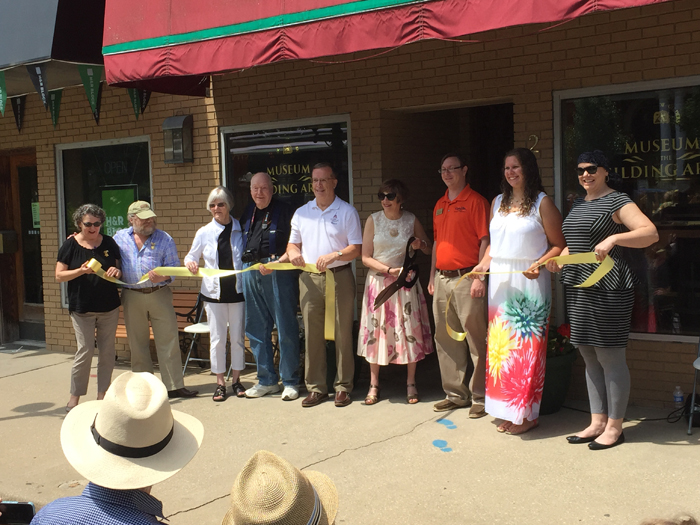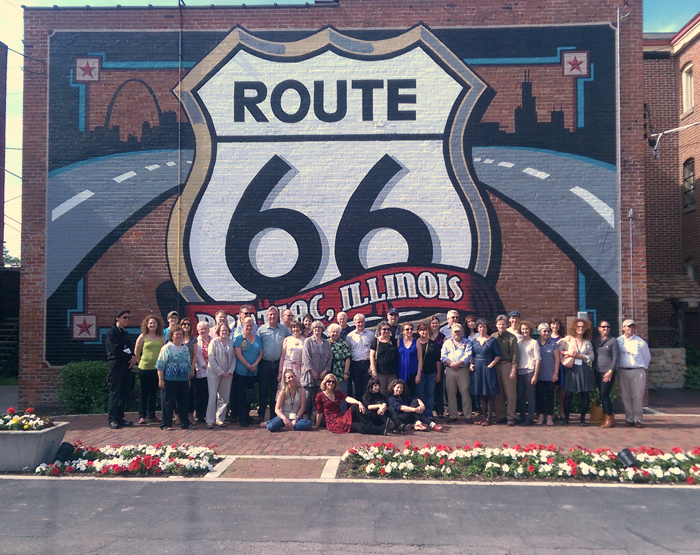 The whole gang in front of the famous Rte 66 mural in Pontiac (painted by the Walldogs)