The trip to the West Coast Art and Frame show in Las Vegas was a lot of fun.  I had 20 students for my "Gilding on Bevels" class. 

The Society of Gilders also had a booth, thanks to the generosity of Picture Framing Magazine.  We had a lot of traffic, and gained 9 new members!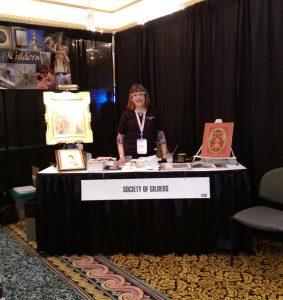 I spent time on the trade show floor, and learned about the latest in materials and equipment for the framing industry.  I also got some samples of new mouldings that I may use for framing my limited edition prints.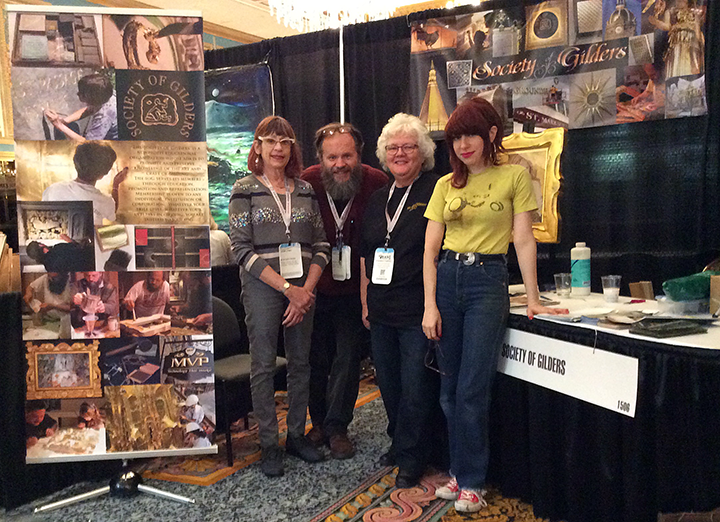 I was joined by some of my other SOG friends – Barrie, Rosemary and Leah.  Barrie and Leah also taught, while Rosemary held down the fort.
There were social events, plus time to sightsee the hotels  – all of which have amazing decorative painting and gilding. 
The banners in the booth were created by Micki Cavanah – if you look closely at the one on the left, you will see me gilding carved lettering on a granite boulder.
Now I am home and back at work.
-February, 2017