Description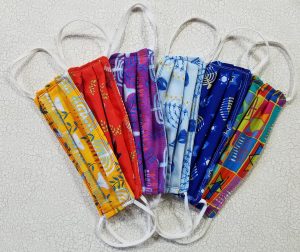 These masks are designed according to the Deaconess Hospital protocol.  While no cloth mask can provide complete protection, preliminary evidence has shown that an electrostatic fabric, like silk or chiffon, can trap more nano-particles of virus than cotton alone.  So these masks have two layers of 100% cotton (also called "quilting cotton") with an inner layer of 100% silk, and soft elastic bands. All fabric was pre-washed in "ALL Free & Clear®". In addition, the masks are light-tight, which is my own idea for added safety.  They are machine wash and dryable.
Our masks come in many colors and adult and kid sizes.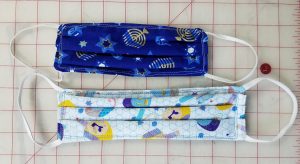 One side is a Chanukah fabric, and the other is a matching solid or print.  They are reversible, but please wash in between changing sides!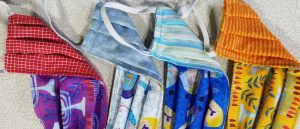 You may choose from two color groups: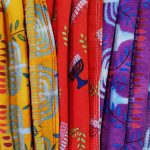 purple, red, orange or yellow fabrics  (PROY)       /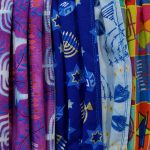 blue, green or purple fabrics (BGP)
We will send you a random assortment from the group(s) you select, which may include some duplicates.  Fabrics subject to change depending on availability and my mood.  Shipping by USPS is free to locations in the USA.  Contact me for international.